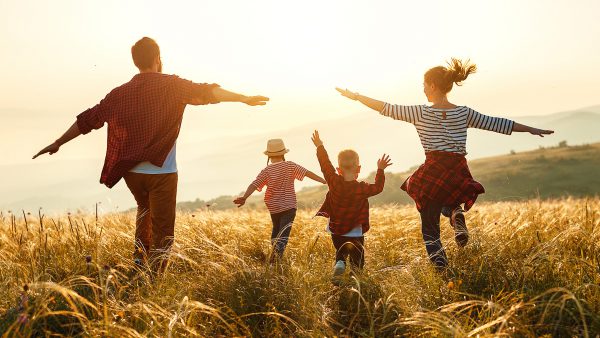 The Colussi Group's business is inspired by four main values:
QUALITY: Commitment to those who choose the Group, its brands and products, satisfying the food requirements of consumers with products and services of a high quality level.
INNOVATION: Research, development, and dynamism as a way of defending tradition, productivity, advanced technology, and high quality are the prerogatives of Colussi's modern industrial philosophy and of all the Group's products and brands.
INTEGRITY: Listening, responding and acting, while upholding the commitments made.
RESPECT: Implementing environmentally-friendly behaviour and procedures, for the benefit of future generations.
Product quality and food safety
Product quality and food safety

We adopt modern procedures to constantly guarantee the authenticity, healthiness and hygiene of our foods, from factory to fork, due to close attention paid to our consumers' wellbeing by the Group and those who work there.
Our high quality level is the standard which drives all the activities of the Group, a principle inspired by its tradition of excellence, the result of a professionalism and technical know-how deeply rooted in the past, generating a competitive edge that helps secure customer loyalty and develop the perception of its brands.
The goal of Colussi is to ensure that all its products can be consumed with absolute peace of mind, as they are compliant with all the laws in force and meet the highest quality standards.
In this regard, carefully selecting our raw materials is essential, as is constantly monitoring their quality over time.
Quality means the constant commitment of all the people who work for the Group, combined with the ability to innovate every day to achieve better results and ensure we keep the promise of goodness and wholesomeness embodied by each product.
We adopt modern procedures to constantly guarantee the authenticity, healthiness and hygiene of our foods, from factory to fork, due to close attention paid to our consumers' wellbeing by the Group and those who work there.
Responsible choices
The Colussi Group has chosen not to use Genetically Modified Organisms (GMOs) or palm oil in its production cycles.
HIGH STANDARDS
Thanks to its partnerships with qualified suppliers, the entire production chain is continuously monitored and checked, from the raw materials to the finished product.
CERTIFIED QUALITY
The Colussi Group has obtained the UNI ENI ISO 9001 quality system certification for its main production sites and is also BRC and IFS certified.

The Group's consumer hotline, its intense collaboration with the scientific world, and the studies and research carried out by the Group provide important indications on the market expectations, trends and consumer lifestyles: useful information for understanding and responding promptly and efficiently to the customers' needs.
Colussi Group strives to continuously improve its offering: this is why it invests in research and innovation, collaborating closely with nutritionists, agronomists, doctors, chemists, economists, and information technologists.

The Colussi Group's development and innovation process began systematically at the beginning of the 1980s. Its pursuit of innovation often involves exchanging ideas and knowledge with external research organisations, nutritionists, doctors, and Universities to improve the nutritional characteristics of its products or to acquire more information on aspects related to human health. But its partnerships also concern projects such as product development and the search for new ingredients, consultancy activities, specific projects and analyses, staff recruitment and training. Such as those carried out with the University of Gastronomic Sciences of Pollenzo, its Strategic Partner since 2015.

The Group has forged other partnerships
with Universities and research centres.
University of Perugia
Department of Agricultural, Food and Environmental Sciences;
Department of Pharmaceutical Sciences;
Department of Engineering;
Department of Chemistry, Biology and Biotechnologies;
Terni Scientific and Didactic Campus;
Foundation for Agricultural Education.
University of Milan
Department of Food and Microbiology Sciences and Technologies;
Department of Pharmacological Sciences.
University of Parma
Department of Information Engineering;
University of Molise
Department of Agriculture, Environment and Food ;
University of Bologna
Department of Specialty and Experimental Clinical Medicine;
University of Sassari
Department of Agricultural Sciences;
University of Pisa
Department of Economics and Management;
Bambino Gesù children's hospital (Rome)
Department of Paediatric Medicine.
Crea, Concil for research in agriculture and analysis of the agricultural economy (Rome)
Polytechnic Satakunta University of applied sciences (Pori, Finland)
G.B Rossi General Hospital in Verona

The Colussi group operates in compliance with the ethical principles of lawfulness, decency, respect for people, product quality and safety, respect for and conservation of the environment and the land.
When carrying out its activities and conducting its business, the Group considers compliance with the laws and regulations in place in the countries in which it operates as imperative. This is why it has established a Code of Ethics and a series of internal procedures geared to ensure the application of correct, transparent behaviour as the basis of the company culture and as the standards of conduct to be upheld by all its collaborators.
The Code of Ethics is a general document containing a series of "company ethics" that Colussi recognises as its own. It requires all its employees and collaborators to comply with it.

Colussi Group firmly believes in the benefits of a healthy lifestyle and, with its products, it invites consumers to follow a varied, balanced diet, aimed at ensuring they stay healthy and providing them with sufficient energy and nutrients, with no nutritional shortcomings or excesses. This is why each product made by the Group is formulated to guarantee excellence in terms of quality, organoleptic performances, and nutritional profile.
Finally, the Group fulfils its commitment to consumers by promoting the healthy Mediterranean diet and the importance of regular exercise.