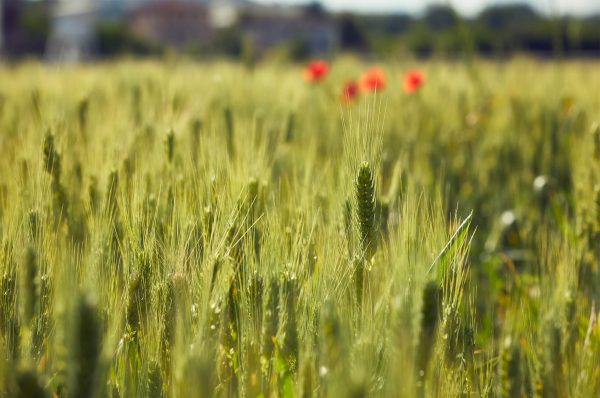 Our approach
to sustainability
Our approach
to sustainability
Ranking the most essential things humans need to survive is no mean feat. But food would definitely be near the top, close to the air we breathe and the water we drink. A third of all gas emissions threatening the Earth's climate today derive from the agroindustrial sector. The agrofood industry has a big responsibility and rethinking the way we currently produce food could really make the difference required to change our future for the better. Companies like Colussi, with over 100 years of history under their belts, know only too well that urgent, drastic action is needed. This is why we have decided to make a contribution to sustainable development by choosing the road of innovation. A kind of innovation not only conceived in terms of product and technological efficiency, but also as social innovation, capable of changing people's behaviours, habits, lifestyles and consumptions. Changing our current production and consumption models to build a kind of development aligned with the ecosystem and our communities. We started with the consumption areas with the biggest impacts: reducing the quantity of plastic used in our packaging, creating a more sustainable food chain, energy, recycling and reuse, optimising transports, reducing waste. To put it briefly, over the last few years we have embarked upon a pathway that is gradually requiring greater commitment on our part, but at the same time becoming more satisfying , for us, our consumers, and the environment.
To help contribute, through nutrition, to a more balanced, sustainable future.

Environment-friendly
packaging

Environment-friendly
packaging
The Colussi Group is the first food company to choose compostable packaging for many of its shelf products. Packaging that, instead of ending up in the separate plastic collection, can be thrown in the organic waste, which becomes soil after an industrial composting treatment. Thanks to the close collaboration with a group of Italian companies of excellence, we have produced an innovative package made with Mater-Bi, a material derived from corn and cellulose that offers the same characteristics of quality, safety and durability as traditional plastic but is made with vegetable waste.

Furthermore, where possible, the Colussi Group is replacing the plastic in packaging with FSC® (Forest Stewardship Council®) certified paper, coming from responsibly managed forest supply chains.
This allowed us to avoid the production of 33.3 million plastic packages in 2021, with the goal of reaching 36.8 million plastic packages saved.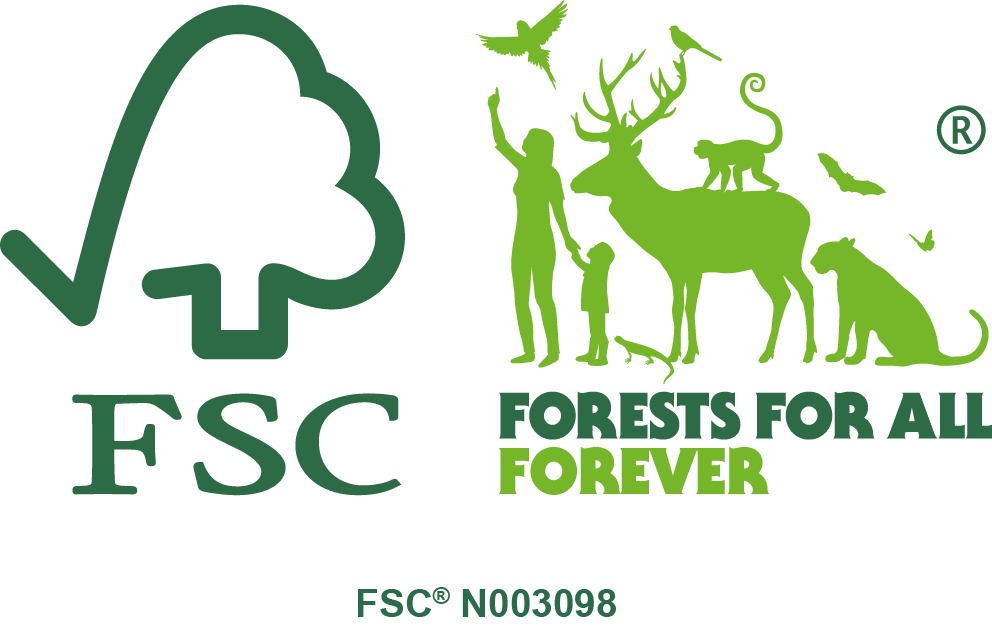 A pact for sustainable agriculture with a controlled supply chain

A pact for sustainable agriculture with a controlled supply chain
We have already bought only 100% Italian durum wheat for Misura pasta since 2017 and for Agnesi pasta since 2018. From 2020 we chose to use only 100% Italian wheat for Agnesi and Misura pasta and for some brands of biscuits, and today more and more of our products are prepared with 100% Italian flour. The supply chain model allows the quality of the product and its safety to be monitored. It is traced and controlled from the cultivation of the fields to the finished product.

We have started a supply chain project in the Umbrian territory by stipulating cultivation contracts with some local farms. We have asked them to adhere to a sustainable cultivation discipline, and we reward them with a cultivation bonus for carrying out activities aimed at obtaining an excellent and environmentally friendly product.
The Umbrian supply chain project is followed in close collaboration with the University of Perugia, which conducts experiments on the best varieties of wheat and sustainable cultivation practices. 5% of the cultivated areas are in fact, destined for experimentation with types of wheat that can be grown with limited use of chemical products.
Our sustainable supply chain covers a total of over 4,400 hectares this year, 200 hectares more than in 2020.
Download the Rural Development Programme for Umbria.
P.S.R Umbria
Sustainable energy to stop the climate change

Sustainable energy to stop the climate change
Consume less energy and consume green. These are the first two tools in our strategy to combat climate change.
In our factories we have carried out energy efficiency interventions and launched a system for monitoring and managing electricity consumption, as well as water and methane. From 2018 to today, this commitment has allowed us to reduce the amount of energy used for each product by 4.1%. And we have committed to achieving a 20% reduction by 2024 compared to 2018 levels.
Download the information relating to the POR FESR 2014‐2020
Info Poster

100% of the electricity produced in our factories comes from renewable resources. Therefore, in 2021 we avoided the emissions of 6.818 tons of CO2, the gas that most threatens the stability of our climate.
All the emissions that we cannot avoid are eliminated through specific CO2 offsetting activities.
But in addition to the internal commitment of the production plants, we have worked on the transport system of our goods to identify all possible methods to reduce and rationalise flows. An activity that has allowed us to actually reduce the kilometres travelled with the same volumes.
Together with our suppliers towards complete sustainability

Together with our suppliers towards complete sustainability
In order to reduce emissions related to the transport of goods and in a territorial development logic, Colussi prefers to purchase raw materials and packaging materials from suppliers close by from a geographic point of view. 98% of the expenditure for raw food ingredients and 93% of the value of packaging materials comes from Italian suppliers.
And whenever possible, Colussi uses recycled materials. In 2021, 72% of the total paper purchased for packaging – considering primary, secondary and tertiary packaging – came from recycling. Most of the packaging used is recyclable after use.
Assuming that social and environmental responsibility is a common path that concerns all the players in the supply chain, from 2021, the Colussi group has requested specific information on environmental and social performance and on the commitments undertaken for the future from its current or potential partners.
Reforestation to help cities and the climate

Reforestation to help cities and the climate
In 2020 Misura financed 10 reforestation projects to revive, restore and help Italy in 9 regions from north to south: in Turin, Milan, Pordenone, Sant'Arcangelo di Romagna, Palo Laziale, Rome, the Vesuvius and Gargano national parks, on the gullies of Matera. We have chosen the areas closest to the needs of local communities, often in large and medium-sized inhabited centres, to compose a large territorial regeneration patch along the peninsula In total, 13.400 trees have been planted, for a total of 9.380 tons of CO2 absorbed during their lifespan.
It is a commitment that does not end when they are planted: they are effective and lasting projects, which will be supported and managed in the coming years, capable of lasting over time. A small helping hand against the climate crisis.
Misura for the Apennine Cycle Route, which unites Italy

Misura for the Apennine Cycle Route, which unites Italy
Cycle tourism is the rediscovery of oneself, of one's own physical and psychological well-being, and also the discovery of places and landscapes far from the larger communication routes. It means zero-emission travelling. And more and more Italians are using two wheels also for their holidays.
Misura, which has always been attentive to people's well-being, has chosen to contribute to the great bike trip of the Ciclovia dell'Appenino, the largest cycle path in our country, with a route of over 3,000 kilometres, 14 regions from Liguria to Sicily, more than 300 municipalities crossed, 26 parks and protected areas. A journey along the mountain ridge to fully immerse yourself in the beauty of unique landscapes and discover Italy.
In 2021 Misura contributed by creating assistance stations for bicycles, columns equipped with every useful tool for emergency maintenance and four charging stations for e-bikes in the 44 municipal stages of the route.

We work daily to make our company a place of growth for young talents and professional experts. Training plays a key role in the growth and enhancement process in the company and in 2021, it concerned issues such as health and safety in the workplace, implementation of soft skills and technical skills.
Involvement of employees toward sustainable behaviour

Involvement of employees toward sustainable behaviour
The effort to adopt more sustainable models is shared at all levels of the organisation, also in reference to daily habits that can lead to great results if they manage to change everyone's behaviour.
For this reason, specific sustainability performance KPIs have been added to the variable remuneration system. In 2021, 17% of the variable remuneration was linked to sustainability parameters. The goal is to reach 20% by 2023.


With a view to combating food waste and supporting the social fabric, since 2017, Colussi has collaborated with Banco Alimentare to reduce food waste and sustain people in difficulty. For this reason, in 2021 we delivered 4.8 million meal portions to the food bank.
LCA Analysis and Environmental Product Declaration (EPD)

LCA Analysis and Environmental Product Declaration (EPD)
With the aim of reducing the impact of our products on the environment, in 2021, we analysed the environmental performance of our products, carrying out the life cycle analysis of 4 products: biscuits, crackers and some formats of Misura wholemeal pasta and Agnesi semolina pasta. Life-cycle assessment (LCA) is a structured and standardized method at an international level that allows us to quantify the potential environmental impacts of a product during all phases of the production process, from the acquisition of raw materials to post-consumer disposal.
The products under analysis have obtained the EPD (Environmental Product Declaration) certification, which returns a detailed view of the impact of the product in relation to various indicators – including carbon footprint, use of energy resources, water scarcity, waste production – and provides a valuable tool to support the improvement of processes and products.

The Colussi Group reports, in compliance with international standards on sustainability reporting, the results achieved and future objectives. The Sustainability Report abstract is a transparent and shared account of our identity, of the contribution to economic and social development, of the relationship with the ecosystem and with local communities. A commitment that points the way towards the future we want.
Nuovo Download the 2021 sustainability report abstract
2021 sustainability report abstract
Download the older sustainability report abstract
2020 sustainability report abstract
2019 sustainability report abstract