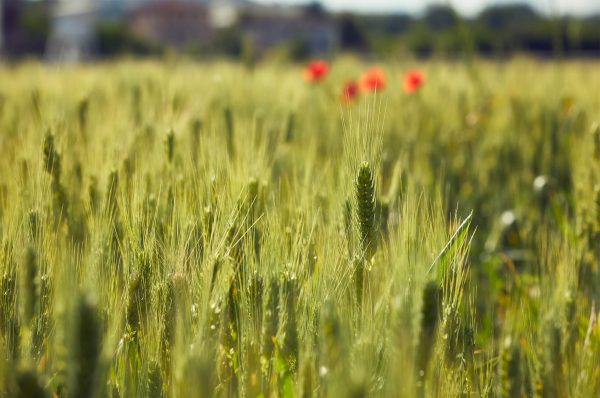 Our approach
to sustainability
Our approach
to sustainability
Ranking the most essential things humans need to survive is no mean feat. But food would definitely be near the top, close to the air we breathe and the water we drink. A third of all gas emissions threatening the Earth's climate today derive from the agroindustrial sector. The agrofood industry has a big responsibility and rethinking the way we currently produce food could really make the difference required to change our future for the better. Companies like Colussi, with over 100 years of history under their belts, know only too well that urgent, drastic action is needed. This is why we have decided to make a contribution to sustainable development by choosing the road of innovation. A kind of innovation not only conceived in terms of product and technological efficiency, but also as social innovation, capable of changing people's behaviours, habits, lifestyles and consumptions. Changing our current production and consumption models to build a kind of development aligned with the ecosystem and our communities. We started with the consumption areas with the biggest impacts: reducing the quantity of plastic used in our packaging, creating a more sustainable food chain, energy, recycling and reuse, optimising transports, reducing waste. To put it briefly, over the last few years we have embarked upon a pathway that is gradually requiring greater commitment on our part, but at the same time becoming more satisfying , for us, our consumers, and the environment.
To help contribute, through nutrition, to a more balanced, sustainable future.

Innovative packaging to reduce the use of plastic

Innovative packaging to reduce the use of plastic
Colussi strives to optimise its packaging, recyclability, use of renewable and recycled resources and development of innovative solutions.
Where possible, we are replacing plastic packaging with FSC® (Forest Stewardship Council®) certified paper, sourced from responsibly managed forest supply chains.
This allowed us to cut 600 tonnes of plastic packaging in 2022 compared to 2020 on Misura, Colussi, Sapori 1832 and Agnesi brand products. Furthermore, 72% of the total paper used comes from recycled sources.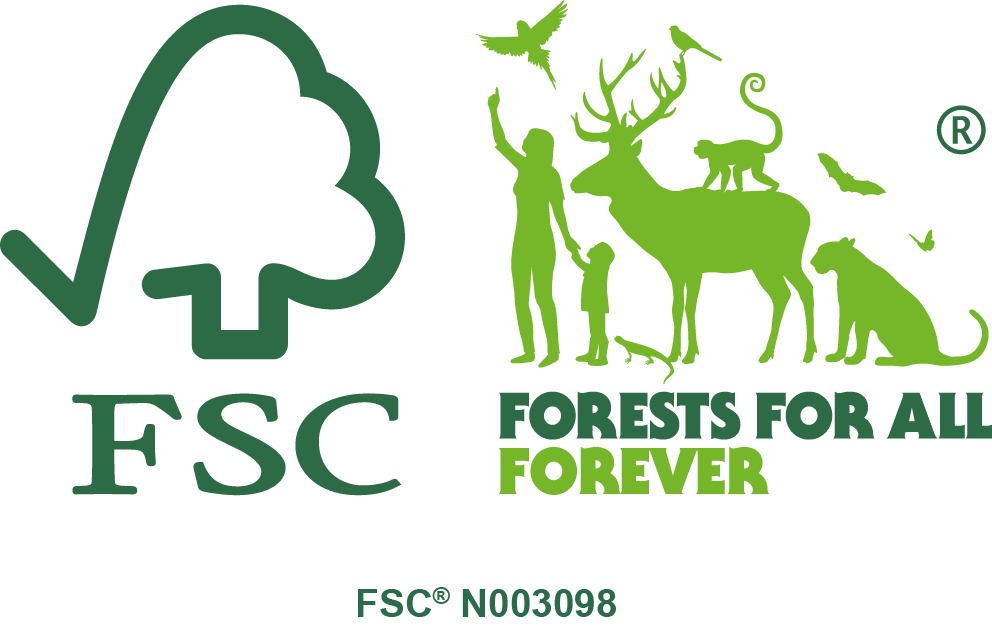 The Colussi Group was also the first food company that chose compostable packaging for some of its shelf products. Wrappers intended to be disposed of in the organic waste bin – after industrial composting treatment – come out as compost.
A pact for sustainable agriculture with a controlled supply chain

A pact for sustainable agriculture with a controlled supply chain
While in 2017 with Misura pasta and in 2018 with Agnesi, we already began using only 100% Italian durum wheat, today more and more our Group products are prepared with flour from 100% Italian controlled supply chains. The Colussi agricultural supply chains of durum and soft wheat involve a series of local partners to ensure excellent raw material, limit the impact on the ecosystem and support farmers in the development of sustainable practices. The model guarantees product quality and safety, which is traced and controlled starting from the cultivation of the fields.

As a first step, we launched a supply chain project in Umbria by stipulating cultivation contracts with some local farms, which we asked to follow sustainable cultivation specifications aimed at obtaining an excellent product that respects the environment.
The Umbria supply chain project is monitored in close collaboration with the University of Perugia which conducts experiments on the best wheat varieties and sustainable cultivation practices. In fact, 5% of the cultivated areas, is allocated to the experimentation of types of wheat that can be grown with a limited use of chemical products.
The supply chain model was then extended throughout the country. In 2022, it encompassed a total of 4,758 hectares of cultivation, over 300 hectares more than in 2021.
Download the Rural Development Programme for Umbria.
P.S.R Umbria
The Group has also launched its agriculture 4.0 pilot project. which aims to improve the sustainability of current cereal grain production protocols thanks to the use of digital systems to support agronomic decisions. Thanks to different technologies and analysis models, the farmer is able to have precise indications on the specific practices to be adopted.
LCA Analysis and Environmental Product Declaration (EPD)

LCA Analysis and Environmental Product Declaration (EPD)
With the aim of reducing the environmental impact of our products, in 2021 we began analysing the environmental performance of 38 of our main products using LCA analysis (life-cycle assessment), an internationally standardised method which allows us to quantify the environmental impact of a product during all phases of its life cycle, from the acquisition of raw materials to post-consumption disposal.
The results gave us a detailed view of our products' impact in relation to various indicators – including carbon footprint, use of energy resources, water scarcity, waste production – and provided a valuable support tool for improving our processes and products.
Based on the LCA analyses, the Group has launched its first "CO2-offset" products in which the emissions generated throughout the entire life cycle, following the reduction measures, are neutralised through the purchase of certified carbon credits
Sustainable energy to stop the climate change

Sustainable energy to stop the climate change
We have implemented important energy efficiency measures in our production facilities and in 2022 we invested in the replacement of two of the main production lines of the Petrignano d'Assisi plant, the Group's largest in terms of production capacity and energy consumption, with innovative high-efficiency technologies.
From 2018 to today, this commitment has allowed us to cut the amount of energy used for each tonne of product by 8%. Furthermore, we have made the commitment to ourselves to achieve a 20% reduction by 2024.

Also in our production facilities, 100% of the electricity comes from renewable sources. Thus, in 2022 we avoided the emission of 5,485 tonnes of CO2.
All direct emissions that we are unable to avoid are then neutralised through ad hoc CO2 offset projects.


With a view to combating food waste and supporting the social fabric, Colussi constantly works with food banks to cut food waste and give support to people in difficulty. This is why in 2022 we delivered over 9 million portions to food banks.
Misura for the Apennine Cycle Route, which unites Italy

Misura for the Apennine Cycle Route, which unites Italy
Cycling tourism is the rediscovery of oneself, one's physical and psychological well-being; it is also the discovery of places and landscapes off the beaten track. It means traveling with zero emissions. And there are more and more Italians who have switched to two wheels even for holidays.

Misura, always attentive to people's well-being, has chosen to contribute to the enhancement of the Apennine bikeway, the longest bikeway in our country, extending for more than 3,000 kilometres, which crosses 14 regions from Liguria to Sicily, more than 300 municipalities, 26 parks and protected areas.
Misura has created bike-repair stations in the 44 stopover municipalities along the route, columns equipped with every tool needed for emergency maintenance and some recharging stations for e-bikes. Misura has also created the CicloAPPennino App, a real guide for cycling tourists, thanks to which information can be obtained on over 300 points of interest along the route relating to art and culture, landscapes and villages, natural wonders, good local food and interesting things to see in the area.
Reforestation to help cities and the climate

Reforestation to help cities and the climate
In 2020 Misura financed 10 reforestation projects to revive, restore and help Italy in 9 regions from north to south: in Turin, Milan, Pordenone, Sant'Arcangelo di Romagna, Palo Laziale, Rome, the Vesuvius and Gargano national parks, on the gullies of Matera. We have chosen the areas closest to the needs of local communities, often in large and medium-sized inhabited centres, to compose a large territorial regeneration patch along the peninsula In total, 13.400 trees have been planted, for a total of 9.380 tons of CO2 absorbed during their lifespan.
It is a commitment that does not end when they are planted: they are effective and lasting projects, which will be supported and managed in the coming years, capable of lasting over time. A small helping hand against the climate crisis.
The Colussi House of Flowers for Biodiversity

The Colussi House of Flowers for Biodiversity
In 2022, we promoted " The Colussi House of Flowers for Biodiversity ", the new project for the environment thanks to which three Italian cities – Milan, Rome and Bologna – were chosen to host a garden to encourage explosions of biodiversity and the reclamation of green areas.
With the involvement of three hundred school children from seven primary and secondary schools, accompanied by their teachers, oases were created with trees, shrubs and seedlings of broom, lavender, strawberry tree and phillyrea selected to attract and protect the different species of insect pollinators: bees, butterflies, bumblebees.

Each "house of flowers" was inaugurated during a public event in which students, teachers, associations and local institutions took part.
Thanks to "The House of Flowers" project, Colussi in 2022 was included in the "School regeneration" project, the Ministry of Education's program to achieve the UN 2030 Agenda goals, becoming one of the "Green Community Regenerators."