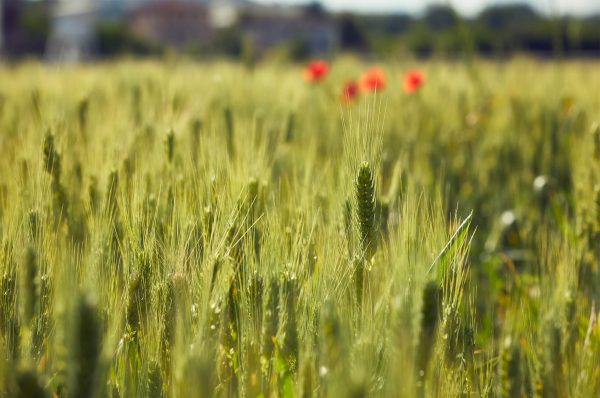 Our approach
to sustainability
Our approach
to sustainability
Ranking the most essential things humans need to survive is no mean feat. But food would definitely be near the top, close to the air we breathe and the water we drink. A third of all gas emissions threatening the Earth's climate today derive from the agroindustrial sector. The agrofood industry has a big responsibility and rethinking the way we currently produce food could really make the difference required to change our future for the better. Companies like Colussi, with over 100 years of history under their belts, know only too well that urgent, drastic action is needed. This is why we have decided to make a contribution to sustainable development by choosing the road of innovation. A kind of innovation not only conceived in terms of product and technological efficiency, but also as social innovation, capable of changing people's behaviours, habits, lifestyles and consumptions. Changing our current production and consumption models to build a kind of development aligned with the ecosystem and our communities. We started with the consumption areas with the biggest impacts: reducing the quantity of plastic used in our packaging, creating a more sustainable food chain, energy, recycling and reuse, optimising transports, reducing waste. To put it briefly, over the last few years we have embarked upon a pathway that is gradually requiring greater commitment on our part, but at the same time becoming more satisfying , for us, our consumers, and the environment.
To help contribute, through nutrition, to a more balanced, sustainable future.
Environmentally-friendly
packaging

Environmentally-friendly
packaging
The Colussi Group was the first food company to choose compostable packaging for many of its retail products. Wrappers which, instead of ending up in the plastic waste collection, are destined to be disposed of in the organic waste, from which they emerge – following an industrial composting process – as mulch.
Thanks to our close collaboration with a  group of excellent Italian companies, we have produced an innovate pack, made with Mater-Bi, a material derived from corn and cellulose that offers the same quality, safety and life expectation characteristics as traditional plastic, but is made with plant-based waste.

Additionally, where possible, we will replace plastic with FSC® certified paper (Forest Stewardship Council®), coming from responsibly managed forest sources.
In 2020, by adopting compostable packaging and replacing plastic packaging with FSC paper, we avoided the production of almost 12 million disposable plastic packs: 100 tons of plastic less than the previous year. And our objective for 2021 is to succeed in saving 36.8 million plastic packs.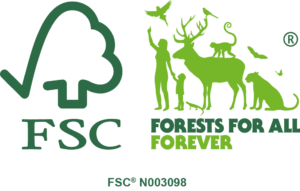 A pact for sustainable agriculture with the controlled supply chain

A pact for sustainable agriculture with the controlled supply chain
Since 2017, with Misura pasta and since 2018 with Agnesi, we were already purchasing only 100% Italian durum wheat, and in 2020 we decided to only use wheat from 100% Italian agriculture for Agnesi and Misura pasta and other Misura and Granturchese bakery products. Our supply chain model enables us to keep tight control of our product quality and safety, aspects that are tracked and monitored from the cultivation of the wheat in the fields to the end product.

We launched a supply chain project in Umbria for the cultivation of suitable wheat varieties to be used as the ideal raw materials for our products. We established cultivation contracts with several local farms, requesting that they comply with a set of sustainable farming standards, and pay them a cultivation premium to carry out activities designed to ensure an excellent, eco-friendly end product.
The Umbrian supply chain project is managed in close collaboration with the University of Perugia which carries out experiments on the best wheat varieties and sustainable crop practices. In fact, 5% of the cultivated areas is used for experimenting the cultivation of wheat varieties that can be grown with a limited use of chemical products.
This year, our sustainable supply chain spans over 4,500 hectares in total, with an approximate 5% increase in surface area compared to 2020. Over 16,000 tons of the wheat we will use in the baked products of our Brands comes from fields that are party to this pact.
Download the Rural Development Programme for Umbria.
P.S.R Umbria
Sustainable energy for stopping climate change

Sustainable energy for stopping climate change
Consuming less energy and consuming green energy. These are the first two tools in our strategy for counteracting climate changes.
In our plants, we have carried out energy efficiency interventions and launched a system to monitor and manage our consumptions of electricity, water, and natural gas. In two years, from 2018 to 2020, this commitment enabled us to reduce the quantity of energy used for each product by 8%. We have set ourselves the objective of reducing our 2018 greenhouse gas emissions for every product leaving our plants by 15% by 2024.
Download the Poster with information about the Regional Operational Programme of the European Regional Development Fund for 2014-2020
Info Poster

What's more, 100% of the electricity in our plants is produced from renewable sources. This way, between 2019 and 2020, we have avoided the emissions of 14,000 tons of CO2, the gas that poses the greatest threat to the stability of our climate. This is the equivalent of taking 10,000 cars off the road for one year.
All the emissions we are unable to avoid are cancelled by a CO2 compensation activity in the Venetian Lagoon.
But in addition to our in-house endeavours at the plants, we have also worked on the transport systems of our goods to identify all possible methods for reducing and streamlining the flows. An activity that has enabled us to effectively reduce the number of kilometres travelled by the same volumes.
Hand-in-hand with our suppliers towards full sustainability

Hand-in-hand with our suppliers towards full sustainability
With the aim of reducing the emissions connected to the transportation of goods, Colussi strives to purchase its raw materials from the suppliers closest to hand. 99% of its raw material expenditure is on goods from Italian suppliers.
But focusing on the food supply chain is not enough to reduce the impact of a company on the environment. In 2020, 96.2% of the packs and packaging materials purchased by Colussi were produced in Italy.
And whenever possible, Colussi uses recycled materials. Last year, 73% of all the paper purchased for packing our products was recycled. Most of the materials used for the primary and secondary packaging is recyclable or reusable.
By 2021, 100% of our raw material suppliers will be assesses based on sustainability criteria: social and environmental responsibility is a common pathway that all the players in the supply and production chain must follow, from the beginning to the end of the product life.
Reforestation to help cities and climate

Reforestation to help cities and climate
Misura has financed 10 reforestation projects from north to south in 9 regions to revive, restore and help Italy: in Turin, Milan, Pordenone, Sant'Arcangelo di Romagna, Palo Laziale, Rome, in the national park of Vesuvius and that of the Gargano, on the gullies of Matera. We chose the areas closest to the requirements of the local communities, often in large and medium-sized towns, to compose a large network of territorial regeneration along the peninsula. In total, 13,400 trees were planted, absorbing a total of 9,380 tons of CO2 during their lifetimes.
This is a commitment that is not over and done with after the replanting stage.
Instead, they are effective, long-lasting projects that are designed to be sustained and tended to for years to come, capable of standing the test of time. A building block in the fight against the climate crisis.
Misura for the Apennine Cycle Route, which unites/connect Italy

Misura for the Apennine Cycle Route, which unites/connect Italy
Cycle tourism is the rediscovery of oneself, of one's physical and psychological well-being; it is also the discovery of places and landscapes off the main roads of communication. It means traveling with zero emissions: no more pollution and exhaust gases that cause the climate crisis. More and more Italians have converted to two wheels even for the holidays.
Misura, since always cared about people's well-being, has chosen to contribute to the great bike trip of the Ciclovia dell'Appenino, the largest cycle path in our country, with 2,600 kilometers, 14 regions from Liguria to Sicily, more than 300 municipalities crossed, 26 parks and protected areas. A journey along the mountain ridge to fully immerse yourself in the beauty of unique landscapes and discover Italy.
Misura contributes by creating assistance stations for bicycles, columns equipped with every useful tool for emergency maintenance and four charging stations for e-bikes in the 44 common stages of the route.

We strive every day to make our workplaces a gym in which young talents can develop their strengths and a place for professionals with more expertise. With this in mind, over the last few years we have increased the quantity of training hours offered to our employees, focusing our resources on safety in the workplace, the implementation of soft skills and technical competences.
Engaging employees in sustainable behaviour
Engaging employees in sustainable behaviour

Efforts to adopt increasingly sustainable models must be made by everyone, at all organisational levels, and also with regard to aspects that may appear less significant, which can lead to great results if they succeed in changing how everyone behaves.
For this reason, we have begun monitoring and reducing the paper used in the company for photocopying and printing and are carefully managing the waste recycling process. We have also fitted our offices with water distribution points that filter and purify the water from the mains, in a bid to stop the consumption of plastic bottles.
Our initiatives against food waste

Our initiatives against food waste

In a perspective of counteracting food waste and sustaining the social fabric, since 2017 Colussi has collaborated with Banco Alimentare to reduce food waste and support people in need. In 2020 we delivered 18 million portions of meals to Banco Alimentare and our objective is to increase the aid destined to soup kitchens and people in need.

The Colussi Group reports, in compliance with international standards on sustainability reporting, the results achieved and future objectives. The Sustainability Report abstract is a transparent and shared account of our identity, of the contribution to economic and social development, of the relationship with the ecosystem and with local communities. A commitment that points the way towards the future we want.
Nuovo Download the 2020 sustainability report abstract
2020 sustainability report abstract
Download the 2019 sustainability report abstract
2019 sustainability report abstract